Investor Relations
Investor Relations
Corporate Profile
Greenlane (NASDAQ: GNLN) is one of the largest global sellers of premium cannabis accessories, CBD and liquid nicotine products. The Company operates as a powerful house of brands, third party brand accelerator and distribution platform for consumption devices and lifestyle brands serving the global cannabis, CBD, and liquid nicotine markets with an expansive customer base of more than 11,000 retail locations, including licensed cannabis dispensaries, and smoke and vape shops. Greenlane has an established track record of partnering with brands through all stages of product lifecycle, providing a range of services including product development, go-to-market strategy, sales and marketing support, market research, customer service, direct-to-consumer fulfillment, warranty repair, supply chain management, and distribution. In addition to owning and operating its own brands, Greenlane is the partner of choice for many of the industry's leading players including PAX Labs, (Canopy-owned) Storz & Bickel, JUUL, Grenco Science, Firefly, DaVinci, Select, Sherbinski, Bloom Farms, Mary's Nutritionals, Cookies and dozens of others. Greenlane's house of brands is comprised of child-resistant packaging innovator Pollen Gear; VIBES rolling papers; the Marley Natural accessory line; the Keith Haring accessory line, Aerospaced & Groove grinders, and Higher Standards, which is both an upscale product line and an innovative retail experience with flagship stores at New York City's famed Chelsea Market and Atlanta's Ponce City Market. The company also owns and operates Vapor.com, an industry leading e-commerce platform which offers convenient, flexible shopping solutions directly to consumers.
Read More
Change
Volume
52 Week High
52 Week Low
Data Provided by Refinitiv. Minimum 15 minutes delayed.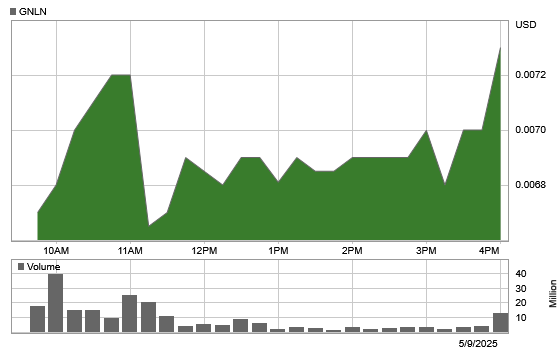 Greenlane Wholesale CELEBRATES ITS 15 YEAR ANNIVERSARY IN 2020!
LEARN FOR YOURSELF WHY RETAILERS CONTINUE TO CHOOSE GREENLANE WHOLESALE AS THEIR STRATEGIC PARTNER - CALL 877-292-7660!
Events
Aug 17, 2021 at 8:30 AM EDT
May 18, 2021 at 8:30 AM EDT
May 11, 2021 at 2:30 PM EDT
News Releases
July 30, 2021
July 6, 2021
May 25, 2021
May 18, 2021
May 7, 2021
May 7, 2021
April 30, 2021
March 31, 2021
March 31, 2021
March 22, 2021
March 17, 2021
March 3, 2021